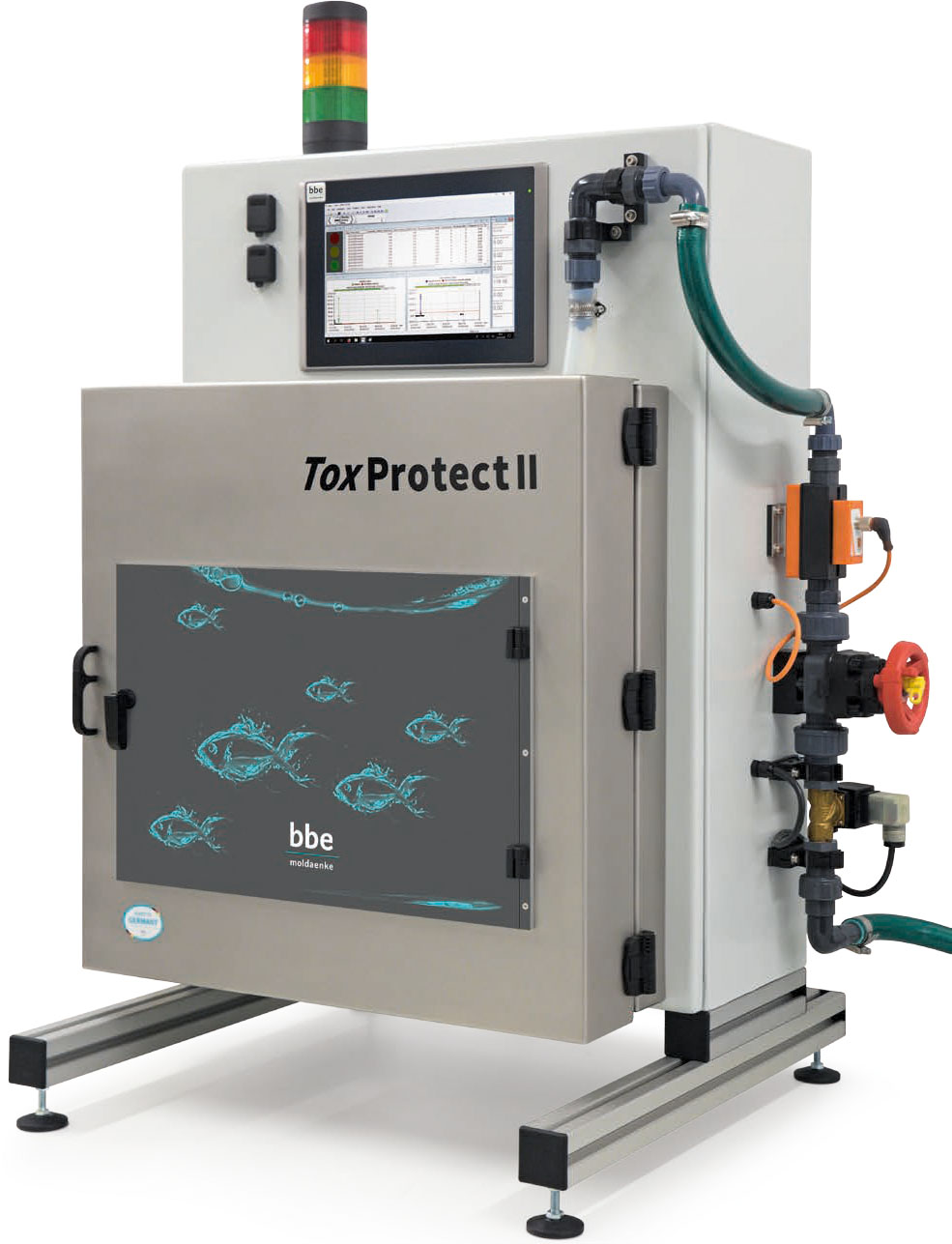 Quick and reliable detection of toxins in the water supply
The ToxProtect II is an automated monitoring system to protect a drinking water supply from accidental or malicious contamination due to harmful substances. The characteristic of these threats is a relatively high concentration of dangerous substances that occurs suddenly. Such situations must be detected quickly and safely. False alarms are reduced to an absolute minimum using the ToxProtect II. This improves the trust of the operators and reduces unnecessary expenditure.
Array of 64 light barriers to detect fish movements
30 light barriers to detect immobile fish
Alarm verification system
Flow control
Temperature control
Overflow detector
Access via LAN, internet or GSM
PC data evaluation software
Dechlorination option
Applications
Municipal drinking water uptakes and distribution
Hotels and leisure centers
Hospitals
Medical facilities
Apartment complexes
Public buildings
Wells
An instrument for the fast and sensitive detection of toxic substances in water
The bbe Algae Toximeter continuously monitors water for the presence of toxic substances. Standardized algae are mixed with the sample water and the instrument detects the photosynthetic activity of the algae. Damage to the algae, caused e.g. by herbicides, causes a reduction in algae activity and activates an alarm above a pre-defined threshold.
Applications
Drinking water supply
Dam monitoring
Waterway analysis and assessment
General environmental assessment
Intake monitoring
Chemical analysis
Limnological work
Research and education
1-2 chamber systems with up to 10 daphnia each
Sample preparation: ultrasonic filter unit
Automatic daphnia feeding with ready prepared algae food
Compact housing: IP54 security protection class
Separate compartment for flow through cell and electrical components
Modern touchscreen PC
Alarm evaluation with bbe alarm database software
Hardware diagnostic
Remote control via software (Optional)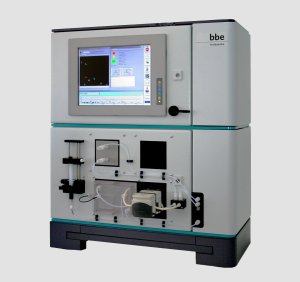 Sensitive detection of toxic substances in water via computer-assisted digital image analysis
The bbe DaphTox II observes daphnids, commonly known as "water fleas", under the influence of constantly running sample water. Based on the Extended Dynamic Daphnia Test, bbe developed a new sensitive method to detect hazardous compounds in water from rivers (source-water protection), plants, distribution systems, and production drains to preserve human health and to monitor water.
How the DaphTox II works:
1-2 chamber systems with up to 10 daphnia each
Sample preparation: ultrasonic filter unit
Automatic daphnia feeding with ready prepared algae food
Compact housing: IP54 security protection class
Separate compartment for flow through cell and electrical components
Modern touchscreen PC
Alarm evaluation with bbe alarm database software
Hardware diagnostic
Remote control via software (Optional)
Applications
Drinking water supply
Dam monitoring
Waterway analysis and assessment
General environmental monitoring
Intake assessment
Toxicological evaluation
Limnological work