CL-01 Chlorophyll Content Meter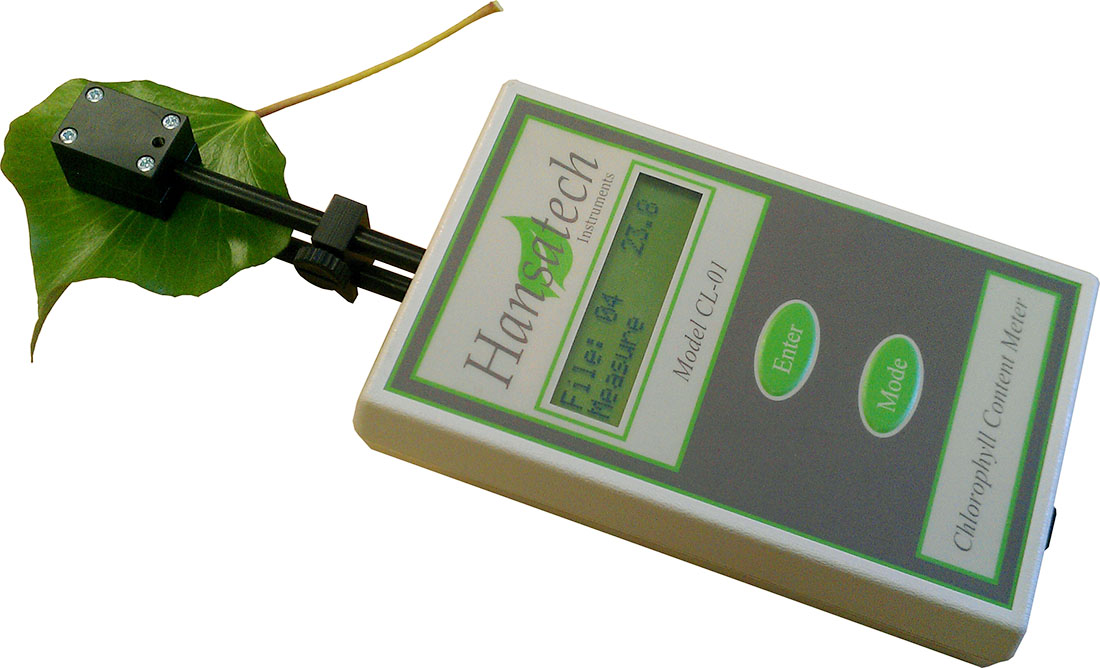 The CL-01 Chlorophyll content meter provides a convenient, low-cost method of measuring the relative chlorophyll content of a leaf sample.
The field-portable, hand-held device determines relative chlorophyll content using dual-wavelength optical absorbance (620 and 940nm wavelength) measurements from leaf samples. Relative chlorophyll content is displayed in the range 0 – 2000 units.
User-friendly, low cost chlorophyll content meter
Field portable, light-weight, robust design
Dual wavelength optical absorbance (620 and 940nm)
Chlorophyll content range : 0-2000 units
Simple 2 button keypad operation
Auto calibration and temperature compensation
60 measurement memory capacity
No PC required