demand accuracy, reliability and long-term stability
CO2 & CO2/H2O Infrared gas analyzers for users who
Gas Analysis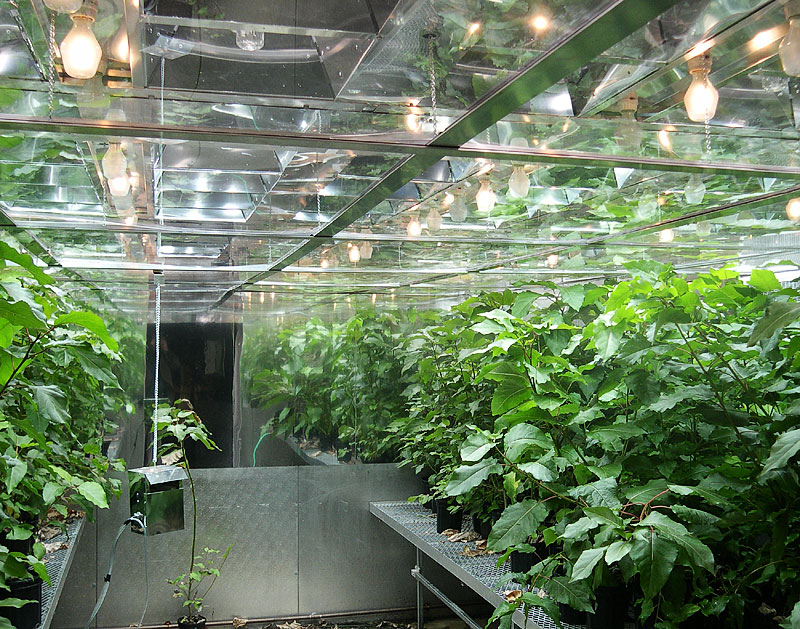 A leader in the manufacture of CO2 and CO2/H2O infrared gas analyzers throughout the world, our innovative Auto-Zero Measurement Principle ensures the greatest accuracy, reliability, and long-term stability our customers have come to expect throughout the years.  In addition, we offer a range of environmental probes and sensors for use with our analyzers, further enhancing measurement capability.
Superb Reliability, Stability, and Accuracy Of CO2 Measurement
All PP Systems' CO2 infrared gas analyzers feature an Auto-Zero facility which occurs at regular intervals, allowing for fast warm-up, adaptation to changing ambient conditions, and excellent stability of the CO2 signal. The action of auto zeroing minimizes the effects on span (gas sensitivity) of sample cell contamination, source aging, changes in detector sensitivity, and changes in pre-amplifier gain.  Simply put, you should never have to worry about the accuracy of your CO2 calibration as long as the Auto-Zero is in use.  Simple, periodic checks of the CO2 calibration are recommended.
Based on our extensive in-house testing, we concluded that true Auto-Zero instruments such as ours provided greater stability and reliability for the following reasons:
Major effects of temperature are on the transmission characteristics of the interference filters and in 2 wavelength instruments, these are required to closely track.
Dirt in the cells, changes in cell reflectivity, changes in source position or relative emission over the source surface can differentially affect the sensors.
Changes in source temperature will affect the relative emissions at the two wavelengths.
Cross sensitivity problems to other gases are increased as neither wavelength must be affected.
Both sensors will require electronics and these must have identical temperature coefficients and must age exactly the same.
Reliability must decline as the component count increases.
Using two sensors degrades the signal/noise which is inversely proportional to the sensor area.
Environmental Sensors & Chambers
PP Systems manufactures a range of external environmental sensors & chambers for use with our CO2 gas analyzers enhancing measurement capability. View the Accessory Compatibility by Instrument chart to determine which sensors are compatible with each instrument as well as the many integrated options to further customize your system.
Effective May 1, 2022, PP Systems will no longer manufacture the CIRAS-3 SC and CIRAS-3 DC. We are evaluating the possibility of a replacement product in the future. We will, however, continue to support both the CIRAS-3 DC and CIRAS-3 SC products. If you have any questions or require additional information please do not hesitate to contact us.